Here at Harbour Light Campground, we strongly believe that a campground should continuously strive to make the experience of its clients exceptional. A great campground experience stems from a number of things. Firstly, and perhaps most obviously, the sites. Being well situated and having a nice grassy level spot is especially important and something we keep in mind. We offer various kinds of sites, from back-ins, pull-aside to pull-throughs for those big rigs out there or perhaps for those of you new to camping and need a little extra help in parking.
Secondly, exceptional customer service. No one enjoys pulling into a campground after x-number of hours on the road and being greeted by a less-than happy employee. We have endeavoured to employ staff who have excellent customer services skills, but moreover
enjoy 
 working with us. We also realize that you might be a little tired or frustrated with your travels and as such we try to get you into a spot as soon as possible.
Third and finally, emphasis needs to be placed on relaxation and fun. If you forgot your adaptor, no need to stress, ask to borrow one of ours. Having trouble parking your unit? No worries, we will send a staff member over to help guide you. We have a beach, a pool, playground, surrounded by nature, enjoy it! Camping is a means of getting away from daily hassles and relaxing in the great outdoors, so do not bring those worries with you!
Sincerely,
Harbour Light Staff
A full-service site is a site that has water, electricity and sewer hook-ups. We have plenty of full-service sites with a variety of locations and views. Some are back-in, others pull-throughs. The majority of our full-service sites have 30 amp electrical hook-ups however, we do have a number of full-service sites that are equipped with 50 amp electrical hook-ups. Free Wifi is available at every site.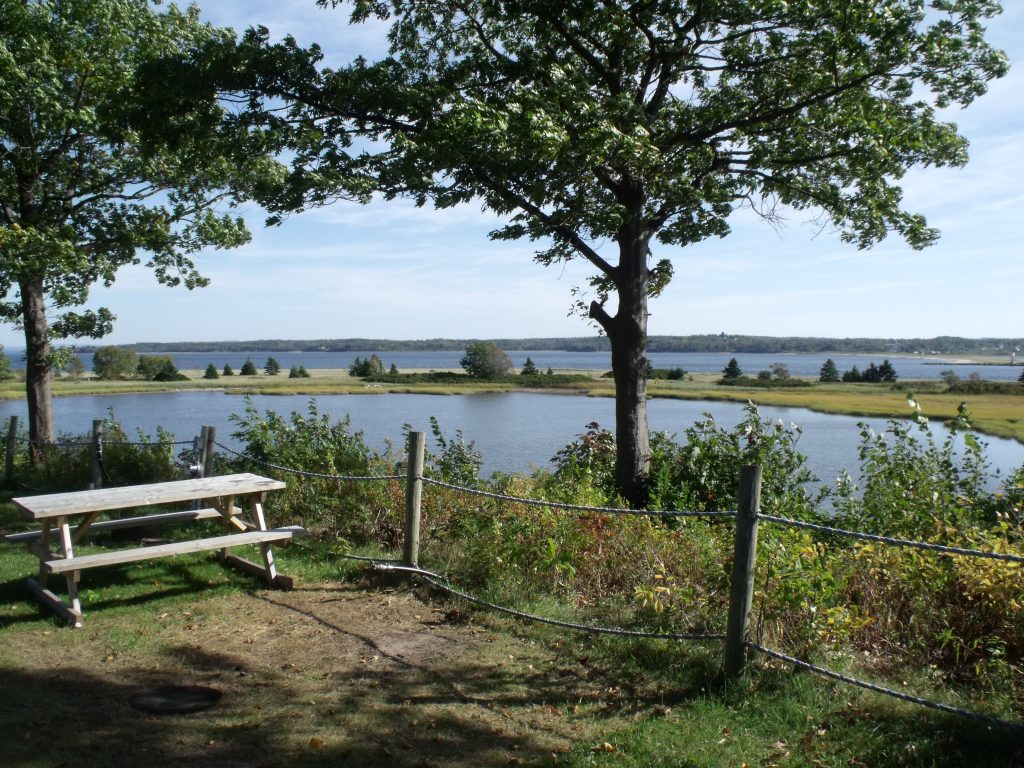 A two service site is a site that has water and electricity hook-ups. Our two-service sites are located either along the tree line close to the beach or overlooking the water close to the office, bathrooms and pool. The sites closer to the office are most appropriate for tow-behind trailers and camper vans. The ampage runs between 20-30 amps depending on the area. Free Wifi is available at every site.
Season runs from May 15th to October 15th. Seasonal lot rental price plus your own power (as the lot is metered). Trailers can stay on-site, all year long, for a fee.
For more information about our seasonal lots and availability please contact us.
Private Beach
We are situated on a lovely beach which all guests are encouraged to explore!
Free Wifi
We have free wifi throughout the park, with 7 points of access to help ease the user load.
Office Canteen
We offer a canteen located in the office building that will cheer up your young ones, or perhaps yourself! We carry various candies, chips, frozen items, pop and campground items like marshmellows, laundry soap etc.
Modern Washrooms and Showers
Free hot showers and two clean bathroom facilities.
Dump Station
There is a free dump station and washing area, available to any of our clients.
Pet-Friendly
We are a pet-friendly campground. We do ask that you keep your pet leashed within the park and at the beach.
Swimming Pool
We have a large swimming pool with a 3ft shallow end and a 6th foot deep end. There is no pool supervisor, you swim at your own risk!
Picnic Tables and Fire Pits
Picnic tables and fire pits are available at every site and yes, there are marshmallows and firewood available at the office canteen!
Firewood and Propane for Sale on Site
We have the capabilities to fill propane on site, ranging from BBQ tanks to large-size motorhomes. We also sell pre-cut firewood at the office.
Laundry Facilities
We have a coin-operated laundry room equipped with washers and dryers.
50 Amp Sites
We offer a number of 50 amp sites for those big rigs out there!
Kid's Playground
We are equipped with a full children's playground which includes a basketball area, swing sets, monkey bars and more.
Start your seaside adventure and connect with us today!